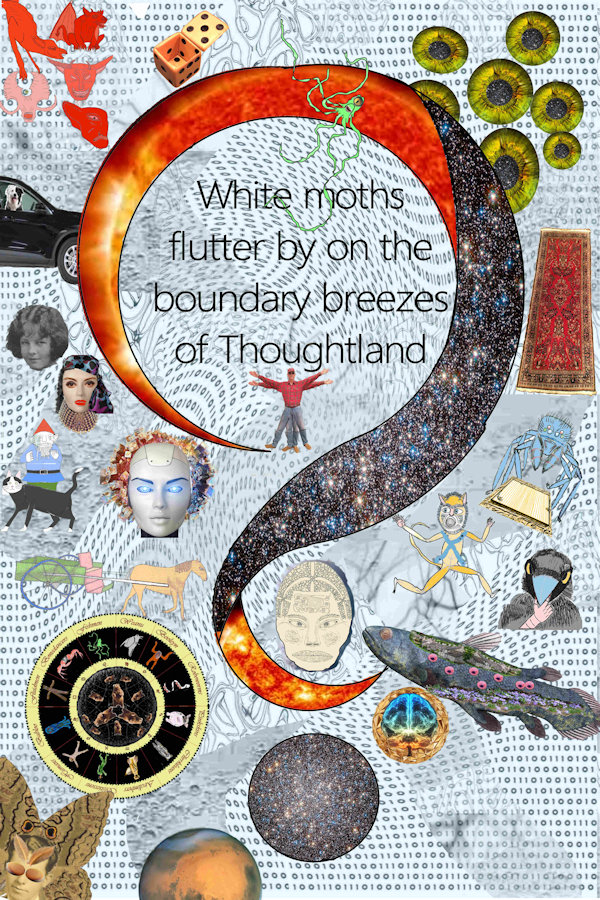 Amazon: A.R. Davis is just as talented as a poet as he is a novelist! Dec 26, 2022
Rating: 5.0 out of 5 stars
Technopoetical Musings from the Metaverse offers beautifully crafted and deeply feeling poems about the here and now sensory world ("Emerald Lake") as well as thought-provoking, mind-blowing pieces about higher levels of consciousness and technological issues ("Theories," "Wonderball"). While I am not usually a sci-fi reader, and I do not pretend to have understood every poem, I found myself enjoying the challenge of delving into Dr. Davis' very original musings. Anyone who can put into compelling poetry the History of Mathematics has my attention ("Computational Perturbations"). His philosophical aphorisms are beyond clever, too ("Uncertainty," "Inspiration," "Daring..."). Dr. Davis is obviously comfortable as a "time traveler" between the sensory world and the world of imagination and thought. In Technopoetical Musings from the Metaverse, he brilliantly connects those two worlds for Math and Science Scholars, Sci-Fi fans, students of mythology, and for ordinary folks like me. "Assembly Lines," which chronicles the life of a robot from birth in the factory to use in the world, is worth the price alone! Compelling illustrations created by the author separate each chapter as well. I will return again and again to these poems. They are intelligent but accessible. They make one think and feel. One can tell that the author is thoughtful, curious and very human. Highly recommended. Marilyn Cooney
Goodreads: Oct 15, 2022
Rating: 4.0 out of 5 stars
Having read Perturbations of the Reality Field, I was familiar with the character of Mad Erik, who also appears in this collection of poetry, and I have a soft spot for the ontological ruminations of Mad Erik's poems. A couple of other poems that stood out for me were the ones with hypnotic beats to them, akin to chorus breaks:
Blood red the background
From mountain to sand
Day after day
Strand follows strand.
The colors she uses
The gold and the jade
A home and a refuge
Water and shade.
I don't profess to have understood all the poems in the collection, but that is my usual experience with poetry, so I tend to focus on the ones that really speak to me, which were beautiful. K. Allen