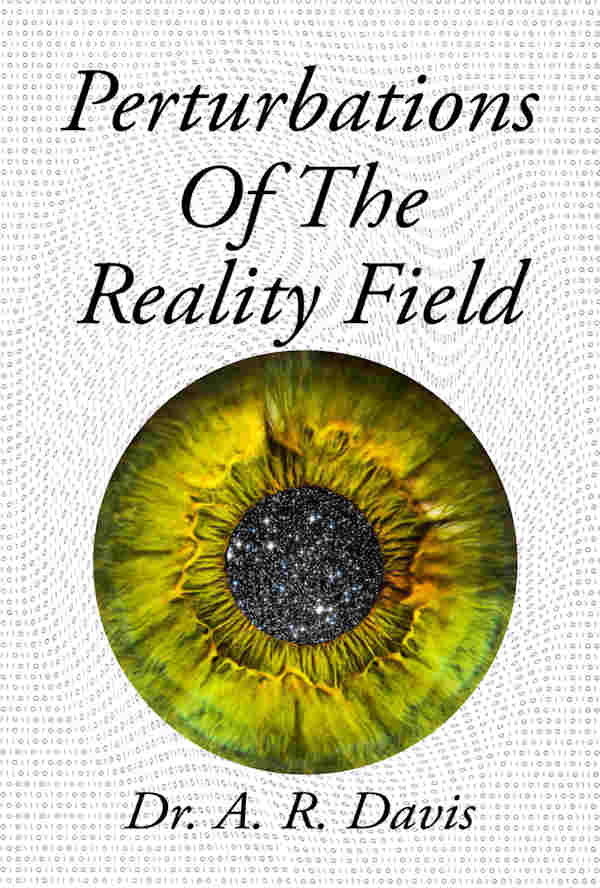 Amazon review: Totally different hard SF, May 5, 2020
Rating: 5.0 out of 5 stars
Have not seen SF and spirituality mixed so well before. Great character development. Vivid alien races and motives. New concepts of angels, demons, space travel, light speed and political negotiation. A wild, holistic, SF ride. Edward J. Metzler
Amazon review: Intense sci-fi, Dec 23, 2018
Rating: 4.0 out of 5 stars
This was quite an intriguing read! A dog (or so we think) who can read minds. Two young people traveling between worlds. An Uber pickup and a storm… and suddenly the night sky is filled with twice as many stars. Two words: Not. Good. And then our characters Katie, a teen science prodigy, and Joe, a driver and tech whiz, are caught in the midst of interstellar war, fighting to save mankind. Cassidy (the border collie/alien) was adorable. I'm always a sucker for a great dog scene, and combine that with super-smart alien mind and she stole the show. Author A.R. Davis has some simply lovely prose. The world-building is unique and takes you for one heck of a ride. The text is complex and the story richly woven, at times a little tricky to unravel. There were quite a few characters in this one… and one heck of an intense story. It will definitely appeal to sci-fi fans who love a complex mystery.
Amazon review: Intense dose of sci-fi, Aug 20, 2018
Rating: 4.0 out of 5 stars
Two super smart teens and a telepathic dog are the shining stars in this story. Besides them you'll meet a plethora of alien species within the author's complex (and sometimes downright complicated) world building. It may have been too much story packed into one novel as I could easily see it being a trilogy instead. Great imagination and descriptions. I'd recommend it for lovers of hard/metaphysical science fiction. By Misty
Metamorphoselit.com
PERTURBATIONS OF THE REALITY FIELD by Dr. A. R. Davis
16/02/2018 Tammy Davies Book Review, Science Fiction
Put on your physics thinking-caps and prepare for planetary travel as you dive into "Perturbations of the Reality Field," a science fiction novel by Dr. A. R. Davis.
Earth has moved. The stars are no longer where they belong in the sky, and Joe—a young driver-for-hire—is recruited by an alien disguised as a dog to be the ambassador to of Earth. He meets Katie—a brilliant young woman with physics and metaphysical theories that challenge the current status quo—and the two become fast friends. As the danger of alien invasion looms, Joe, Cassidy (the dog), and Katie work toward saving the planet and making allies of other alien worlds.
The book begins with Joe rescuing a dog left out in a storm chained to a post as he picks up a US Senator from the train station. As the three head for his vehicle, an event happens, and the Earth is moved to a different location in space. This event sets the stage for the rest of the novel, where Joe, the dog, and the Senator rally forces to protect the Earth from invasion—or annihilation.
Joe and Cassidy, the dog, travel in his Ford Escape to other planets to try and make allies or gauge the threat to earth. But when they accidentally kill a holy being on one of the worlds, they are forced to flee and hope no one will realize what planet they came from. Meanwhile, Katie is given unique resources by the US Senator to conduct her theoretical research, meeting with human and alien specialists in efforts to bring her theories to fruition.
The book contains vivid imaginings of a variety of other worlds, as well as what the alien species could be like. Each has a foundation in religion or community. The theoretical research Katie conducts targets a very particular audience for this book, giving it both vivid imagery and depth of physics and theoretical ideology unmatched by other books.
But while the cinematic visuals and creative theories succeeded at captivating me, the pacing fell short at keeping me engaged. Joe spends most of the book traveling to other planets and encounters very little resistance. Katie spends the entire book working on her theories with disappointing results.
While the novel's premise offers excellent potential for significant action and interplanetary interaction, the author develops the story with little regard for proper pacing. The ending left me wanting, with more questions remaining than the book answered.
Despite this, I would recommend this book to anyone with interest in physics, theoretical ideology, and the need to expand their minds beyond the known into the unknown.
Bucknell Magazine, Fall 2017
The Mind and the Muse: Reviews & Criticism
Alan R. Davis '68
Perturbations Of The Reality Field (Createspace)
In his latest book, Alan Davis '68, suggests that when the spiritual and the physical universes collide, a cosmic mystery places humanity into a stellar prison where other inmates are dangerously nearby. Will mankind succumb to the same distractions as its alien predecessors: the struggle for survival, the quest for power, the fanaticism of faith and the random ravages of nature? A telepathic border collie gathers a young cab driver, a teenage physics prodigy and a washed-up diplomat into a cell in the Resistance. Why were they chosen? What can they do? Will humanity be destroyed by barbarians or absorbed by an alien empire?